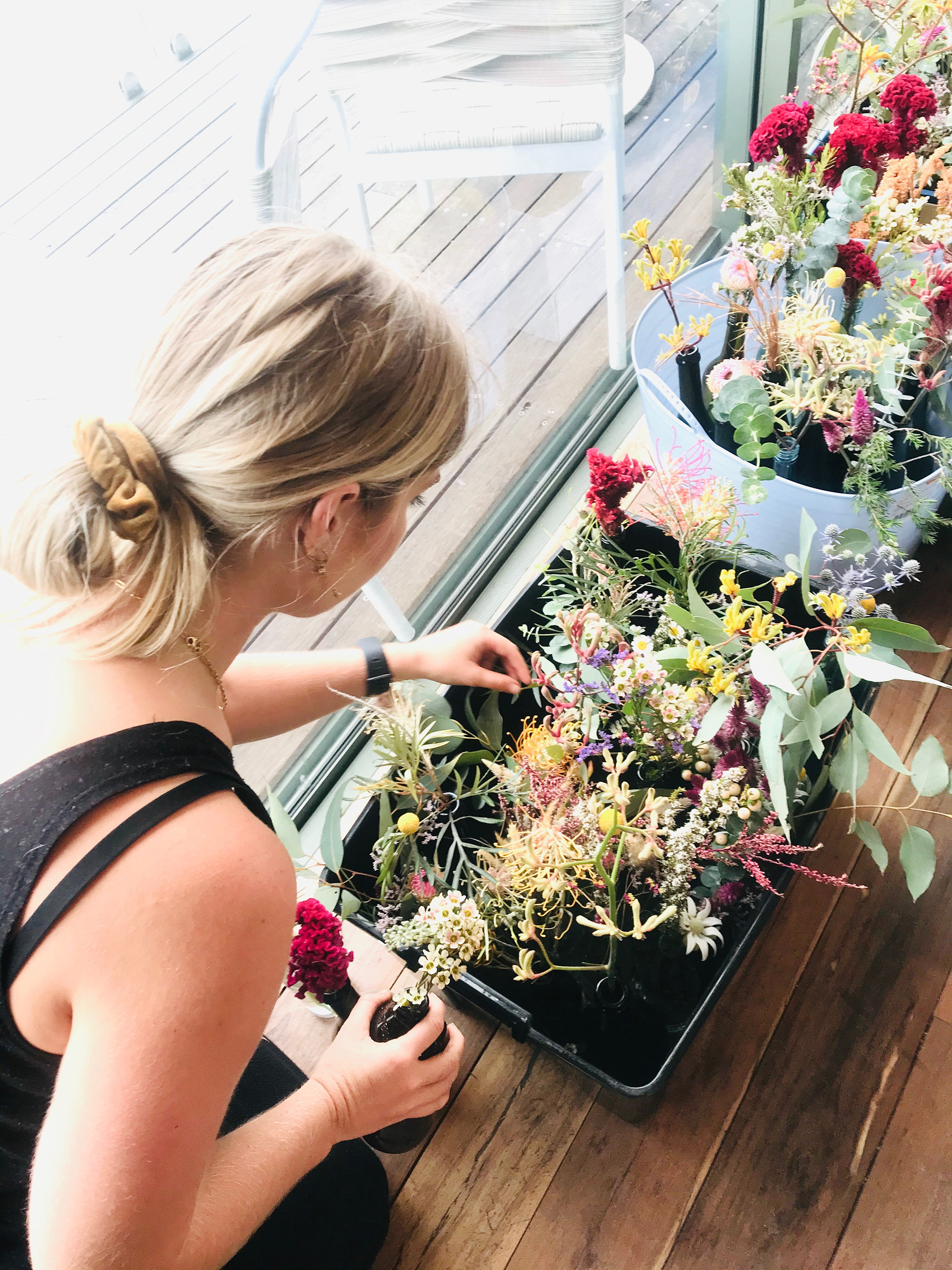 Wild Meraki Flora Design began unexpectedly when I was bridesmaid at my best friends wedding. She asked me if I could forage some greenery to create three hanging installations in the ladders that her wedding venue supplied. I threw myself into the task and went above and beyond to collect a wide range of vibrant Australian native flowers and textural greenery that went with the theme of her beautiful wedding. 
Since then I have never looked back! Using my photography and graphic design background, I love creating flower arrangements that are beautifully structured and make a statement. Utilising fresh flowers, dried flowers or a combination of both, my style is boho, wild, organic, rustic & modern.
I love pairing with free spirited brides (or grooms) to create stunning wedding flowers that represent each couple on their special day. I am also available for any events as well as everlasting dried flower arrangements and installations for your home or business.